Due to 1,250 units that had not been counted by an associated company, the 2017 data were modified. The 13 industrial reports (February-December 2017, and January and February 2018) which supersedes those published in this section during that period are attached.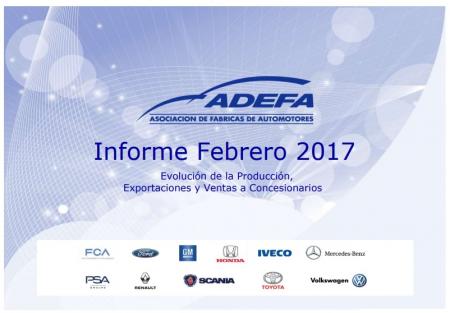 Because the associate Volkswagen Argentina has reported adjustments in the production volumes corresponding to 2017, ADEFA has proceeded to correct and modify the national production data timely reported in February, March and April 2017.
The difference recorded by the Associate was 1,250 units, which had not been counted.
Production 2017: 473,408 units (+ 0.1% compared to 2016)
Respecting the accuracy of data, the volumes that had been omitted in the months previously mentioned are already contemplated in their comparison with the records of 2018 (up to now, February).
- The corrected files 2017 and the ones updated from January and February 2018 are attached in the right column of the note.